On 22nd October at 01.00 BST which is 7pm CDT on October 21st in the US, join Angie Chaplin for an hour on Zoom to find out how to use the power of LOVE to tackle addictive behaviour.
Generally, we share an understanding that personal values are fundamental truths and beliefs that form the foundation of who we are. As guiding principles, our values are an internal compass that points us toward positive, healthy, and aligned behaviors. Through LOVE – living our values every day – our actions match our values to demonstrate what we believe, such as practicing kindness, being honest, or expressing gratitude.
However, as I learned from my own personal experience with alcohol use disorder, active addiction can take us away from our values, and obsessive thought patterns led to choices that nearly took my life. During this special one-hour event as part of #WorldValuesDay, I'll share my story of losing myself in addiction and finding my way back in recovery by practicing LOVE.
Please register for this free event here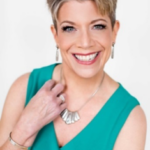 Angie Chaplin is the founder and owner of Mindful Leadership, a coaching and consulting practice grounded in leadership research and guided by mindful behavior. With more than two decades of work in organisational leadership and human resources, Angie is a sought-after speaker, coach, facilitator, and educator. Leveraging her own journey from alcohol addiction to business owner, Angie exemplifies leadership qualities such as bravery, resilience, and authenticity, as she coaches leaders to find their voice by aligning their values with their vision.