Join us on 20th October from 14.00 to 15.30 BST (UTC/GMT+1) for our interactive workshop on Zoom,  'Compassion in Action' organised by The Human Values in Healthcare Forum.
The aim of this event is to show that it is possible to enable wellbeing and flourishing communities by using an asset based, relational, community centred approach.
In this interactive workshop, experts in the field will give examples of successful projects, with practical ideas and methods for developing compassionate communities.
Participants will gain the knowledge and confidence to develop and implement compassionate communities in their own neighbourhoods.
There will be the opportunity to ask questions.
Register here for this free event.
Compassionate Communities: As the Charter for Compassion says, "In a Compassionate Community, people are motivated by compassion to take responsibility for and care for each other."  
The compassionate communities movement mobilises community assets, harnesses and connects skills and resources that already exist at a neighbourhood level, so as to improve experiences for people who are at the end of life, as well as those living with debilitating illness, frailty, isolation and loneliness. At low cost, and with high levels of collaboration from patients, local champions, community leaders and volunteers, health professionals can co-create healthier and more fulfilling lives, leading to decreased demand on overstretched health services, significantly reduce costs, and even save lives.
Compassionate communities exist in countries and cities all over the world. It is a fast-growing movement as the benefits of its model are becoming more known and valued. Compassionate Communities UK has been developed to work with communities to build compassion as a major value in life, shown by the way we treat each other and the world around us.
The Human Values in Healthcare Forum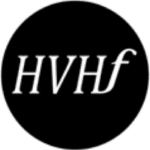 is a small but growing philanthropic organisation whose key aim is to humanise health and social care. We believe that human values such as compassion, wisdom, integrity, and justice are of pivotal importance in health and social care and more generally for humanity's future. We will act as a learning organisation and community of practice, inviting a broad spectrum of individuals and groups who are willing to engage in creative dialogue, shared problem solving and relevant activities. We will collaborate, support, and engage with those who broadly share our aims and values.
Who is this event for?
All those working in primary care, palliative care, public health, community health, carers, healthcare policy makers and managers, social enterprises, community interest groups, charities and interested members of the public.
Contact: info@humanvaluesforum.com