Tuesday 3rd October 2017, from 10 am to 4.00 pm, at the Global Retreat Centre, Nuneham Courtenay, near Oxford, UK.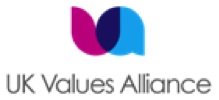 Jointly hosted by Brahma Kumaris and UK Values Alliance on Tuesday 3rd October, 2017 10 am – 4.00 pm, at the Global Retreat Centre, Nuneham Courtenay, Oxon, OX44 9PG
The world currently seems to be filled with uncertainties, problems and challenges. Just navigating our own individual way past the perils and pitfalls looks difficult enough, while hoping to change the world for the better may look an impossible dream
As a contribution towards World Values Day (19th October 2017), the UK Values Alliance and the Brahma Kumaris are delighted to bring together a closed group of thought leaders and change makers from different sectors of society who are living their values and making a positive difference to the world.
The event will be held in the beautiful and peaceful setting of the Global Retreat Centre, an 18th century Palladian villa surrounded by 55 acres of historical gardens overlooking the River Thames just outside Oxford.
Through a process of reflection, journalling and dialogue we will explore the power of our values and how they can transform not only our own selves but the organisations and communities we belong to.
There is no charge for attending the event. However, contributions towards costs are welcomed.
Numbers attending this event are restricted due to the event's format. If you would like to participate in it, please contact [email protected].com as soon as possible
Further information about the Brahma Kumaris visit www.brahmakumaris.org/uk