On 22nd October from 10.00 to 12.00  BST (UTC/GMT+1)  VbE International (Values-based Education) is running a free Students' Values Conference on Zoom and streamed on YouTube. The conference will be delivered by pupils for pupils. It is themed around two questions for the pupils to consider:
How do values make the world a better place?
How can you inspire others to live their positive human values?
The conference is open to learners and educators from all existing and aspiring schools that are either values-based and/or intentionality values-focused. The conference will be introduced by the founder of VbE International's Dr Neil Hawkes, and its CEO, Bridget Knight.
Students can choose either theme for their contribution. We encourage students to express whatever they find most interesting, useful or important to them about their values which they want to share with other students around the world. Each contribution should last for around 5 minutes. Students can include narrative, discussions, pictures, poems, music or any other way they prefer to represent their values or the values message they want to share.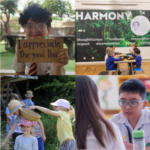 Simple details for schools on how to register, and how their students can create and submit contributions are available on request from:  uk_conference@valuesbasededucation.com
For schools and students in the Asian time zone, the same conference will place on 12th November between 10.00  – 12.00, Philippines time – details for schools on how to register, and how their students can create and submit contributions are available on request from:   asian_conference@valuesbasededucation.com
More details about the conference can be found here