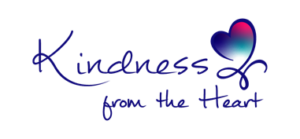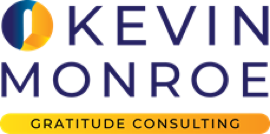 Join us for a Gratitude + Kindness Encounter on 21st October. These 60-minute guided sessions are offered 3 times throughout the day to accommodate as wide an audience as possible: 7:00 am EDT, 12 noon EDT, and 7:00 pm EDT (12 noon, 5 pm and 12 midnight BST).
The encounter will help you explore, express, and experience gratitude and kindness for the people and organizations who put values into action to make the world a better place.

The Gratitude + Kindness Encounter is NOT a presentation about gratitude or kindness. It is an interactive and immersive experience where you are guided to reflect on gratitude and kindness connected to values and express that gratitude and extend kindness to others.
Join Kevin Monroe and Jenny Haase as your Gratitude Guides to discover the difference gratitude, kindness, and other transformational values make for you — personally and professionally… and for companies, communities, and countries.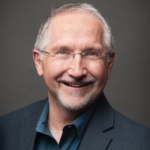 Kevin Monroe is on a mission to grow gratitude spanning both the globe and generations. Two core beliefs guide this work: Gratitude Changes Everything and Gratitude Experienced is better than Gratitude Explained. He designs and hosts a variety of interactive and immersive experiences all aimed at helping people explore, express, and embrace gratitude as a way of life.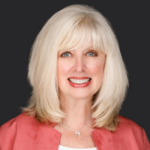 Jenny Haase has spent much of her career in Leadership/Organizational Development, primarily in the areas of Client/Employee Experience, Design of Transformational Events, and C-Suite Business Support Partner. The founder of "Kindness from the Heart," Jenny believes even the smallest act of Kindness can unleash an energy that ripples in ways unimagined… touching countless lives and transcending generations. Her mission? To share a compelling vision for creating a Legacy of Kindness.
Please register here for any or all of the three Gratitude + Kindness Encounters: https://www.kevindmonroe.com/gratitude-kindness-encounter