From 18.00 to 19.00 BST (UTC/GMT+1) on October 21st, join MaryBeth Hyland in this virtual workshop on Zoom.
During this time of increased anxiety, stress, and burnout your core values can be the grounding force that eliminates those feelings of overwhelm so that you can serve yourself and those around you from a place of wellbeing and personal alignment.
Whether you realize it not, you are a walking, talking, living, loving, breathing set of values. When those values are violated, you feel stressed, when they're activated you feel alive!
So, when you intentionally activate your core values, incredible power, energy, and freedom become possible for you with ease and grace.
This virtual workshop will teach you how to own your personal core values and use them as a tool to stay grounded, connected and aligned during times of uncertainty so that you can start and end the day feeling filled and not drained.
Please register for this free event here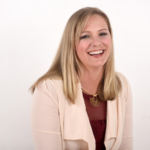 MaryBeth Hyland, Founder of SparkVision, is known for her ability to gracefully transform disconnected leaders and their teams into a unified force for positive change. As the author of "Permission to Be Human: The Conscious Leader's Guide to Creating Values-Driven Culture", certified mediator, mindfulness instructor, and core values expert, she engages people all over the world to illuminate possibility and ignite alignment by living their values each day.
      Website: www.sparkvisionnow.com
LinkedIn: @marybeth hyland @sparkvision
https://www.linkedin.com/in/marybethhyland
          https://www.linkedin.com/company/sparkvisionnow/
 Facebook: @sparkvisionllc
https://www.facebook.com/sparkvisionllc