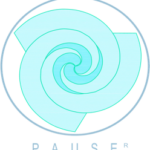 On 8th, 17th and
22nd
October from 16.00 to 17.30 BST (11.00 EDT) if you value yourselves sufficiently to take a pause, a breather, a connection, and a short time out to reflect, relax and de-stress,  join us at this Pause® Circle on Zoom.
We invite you into an opportunity to engage, re-balance, re-focus, share your voice and be heard. Come with a warm cup of tea; be open to being validated, witnessed, and engage with like-minded others in this co-created, safe, conversational, and energetic space.
Join us on any or all of these three dates.
8th October at 16.00 BST/11.00 EDT — MIXED GENDER
17th October at 16.00 UK/11.00 EDT — FOR WOMEN SHE/HER ONLY
22nd
October at 16.00 UK/11.00 EDT —- MIXED GENDER
Or use Meeting ID: 619 457 9684 Passcode: 1eVnQ5 
And please confirm that you will be attending by emailing sue.bottomley50@gmail.com
Speakers: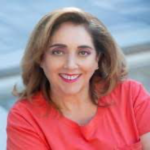 Mojdeh Khalili is an executive, mother, CPA/MBA, who has lived in many cultures and countries. A community builder; Mojdeh gained credibility and recognition for innovative, award -winning school projects. She offers deep expertise of co-dependence and recovery patterns, together with Otto Scharmer's Theory U.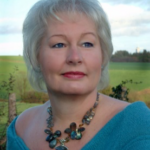 Sue Bottomley Sue is an energy artisan, seer, healer known as a cutting-edge, "go to" executive coach. Unravelling dissonance in "stories" soma, spirit, with Sue you are invited to integrate wounds, dissolve beliefs, release behaviours and habits to encourage fulfilment, happiness, and inner peace.