On 2st October from 14.00 to 15.00 BST (UTC/GMT+1) join Annette Ebbinghaus in reconnecting with our mind, body and values in an interactive event on Zoom organised by the International Sophrology Federation (ISF), one of several such events taking place online during World Values Day.
Sophrology offers a unique and powerful way to explore our values using both our bodies and our minds. Join this group session on World Values Day to experience a guided dynamic relaxation practice reconnecting mind and body and amplifying the presence of our most deeply held values. Simple exercises using breathing, gentle movements and mental imagery will help us to become aware of and live our values more fully in each moment of our day-to-day lives. 
Please register for this free event here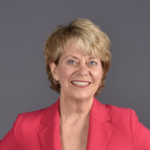 Annette Ebbinghaus is a Master Sophrologist, HeartMath® coach, Positive Intelligence®, Hypnosis and NLP practitioner. Annette works with the link between mind and body helping her clients shape their future through being connected with both.
Annette specializes in burnout prevention & recovery, stress management and working with adolescents, transforming anxious energy into calm confidence. To learn more about Annette please visit her website: www.trulybalance.com or follow her on Linkedin: annetteebbinghaus, Instagram: Instagram/trulybalance, Facebook: www.facebook.com/trulybalance, Twitter @EbbinghausA