On October 21st from 23.00 to 24.00 BST (UTC/GMT+1) join Sheyenne Kreamer of Triangle Solutions Alliance for this Zoom workshop which emphasizes the ability for everyone to experience happiness through starting their own value-based business.  We will discover some of the things that truly make us happy, and identify simple ways to create something that provides a solution, a need or a desire for someone else.
This event should definitely interest anyone who wants to promote happiness combined with income production.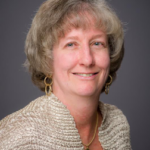 Sheyenne Kreamer has spent the last 25 years helping people in career transition to explore entrepreneurial alternatives.  From colleges and universities to homeless shelters and prisons, Sheyenne has proven that entrepreneurship can be for the many instead of the few!
Please register here for this event
Website:  https://trianglesolutionsalliance.com