On 17th October in Tirana, Albania, an event on the theme of Values and Wellbeing to support the I VALUE WOMAN campaign from 15.30 to 17.00  is being held by ALVA – Albanian Values in collaboration with Barrett Values Center and the Barrett Academy for the Advancement of Human Values, at The Ivanaj Foundations of New York and Tirana.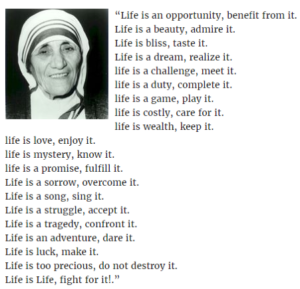 Please join us on "World Values Day" in our second year of organization. The program will include a discussion with our guests about the contribution of the best Albanian values in our lives and you will be informed about the "I VALUE WOMAN" initiative in support of the "17 Sustainable Development Goals".
"World Values Day" is an annual campaign to raise awareness and practice of values around the world. When people are aware of their core values and work to live in harmony with them, they have a positive impact on the world around
Guests
Prof. Nikolin Gurakuqi – "Grand Master", Famous Stage manager of "National Theatre of Opera and Ballet of Albania", Professor at the "University of the Arts" Poet;
Mas. Ermira Pirdeni – Executive Director of the "ASAG" organization, she is decorated by the President with the title "For Special Civil Merits";
Mas.Eglent Bici – Founder, CEO of "MEI Realty" & Personal Development Success Coach;
M.Sc. Manjola Perja – Executive Director of the organization "ALVA – Albanian Values – Albanian Values".
Plus special surprise guests
Please reserve participation by calling cell number 00355677165055 or by email at
[email protected], as well as on our social networks.
Free Entry
THANK YOU & WELLCOME!