On 21st October from 17.00 to 19.00 on Zoom, David Gurteen will be holding his sixth World Values Day Knowledge Café.
Guest speaker Dr Charles  Savage will give an initial talk about whether and how values can help reconnect with our sense of self, with others and the wider world, and ask whether we need to shift from  "Values" to "Valuing"?  Perhaps the real question of "Reconnecting" may not focus as much on just having an assortment of "Values" that we use now and then, but learning the "Art of Active Valuing" as an integral part of everyday life? Valuing ourselves, individually, valuing all other living creatures, and valuing all life.
Our "VALUES" would no longer be "NOUNS" to discuss, but lively "VERBS" in action!
Following this talk, we will have 3 rounds of small group conversations, where we split up into small groups of 3 or 4 and go into Zoom break-out rooms to discuss the question.
Finally, we will return to the main room to share our thoughts and insights with the whole group.
David Gurteen will facilitate the discussion, assisted by Charles Fowler.
Please register for this free knowledge café event here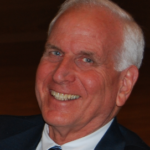 Dr Charles Savage:  In spite of a long career consulting and teaching MBA and Sustainability classes in the US, Germany, Austria, India, Saudi Arabia, Sweden, and elsewhere and a list of publications, Charles has been inflicted by a profound curiosity virus and awareness of how little is really known of the dynamics of life itself, like "is REALITY a NOUN or VERB – given or co-created through our interacting?" He'd welcome your observations and insights to inspire and challenge the outdated assumptions of life!
He is President and Mentor, Knowledge Era Enterprising, International, and helps companies discover the tremendous human potential of knowledge era enterprising. He writes, consults and speaks widely in the United States , Asia and Europe. His book, Fifth Generation Management, has been widely acclaimed and translated into Japanese and Korean.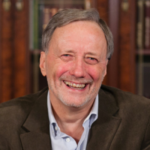 David Gurteen is a writer, public speaker and conversational facilitator. The focus of his work is on Conversational Leadership – a conversational approach to the way that we live and work. He is the creator of the Knowledge Café – a conversational process to bring a group of people together to learn from each other, build relationships and make better sense of a rapidly changing, complex, less predictable world.