On the 19th of October, join colleagues to discover some of the best ways to 'Close the Values Gap' between the values we aspire to in our organisations and what happens in practice. Research has shown that values-based cultures lead to higher engagement and commitment levels and better business performance. This will be a highly interactive event which will explore how different situations can make it difficult to align work and values, and crowdsource the best ideas for practical steps to take to close the gap with the help of a few case studies and practical examples of failure and success.  The speakers for the event are: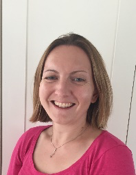 Heather Richardson, Director at PwC
Heather is a Director at PwC who, after a number of years working with organisations to help them identify enablers and reinforcers for bringing values to life, is part of a team responsible for embedding values within the firm and helping bring them to life for our people.
Heather will be talking about some of the barriers that exist in respect of bringing values to life within an organisation, the impact they can have and thoughts with respect of how they can be overcome.

Patrick Cournoyer, Vice President of Customer Services, Peakon
As a former founding member of the team that established Virgin America, Patrick believes that creating a deep and meaningful organisational culture is core to true business success.
Having lead the creation of company values at multiple organisations, he feels that the key to success lies in the ability for all employees to directly understand how to "live" the values each day.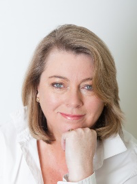 Alison Bond, Managing Director of Halo Works
Alison Bond is Managing Director of Halo Works, a research agency that helps organisations bring to life their values through the measures they put in place. Alison developed the methodology – called Halo – with IBM and has since applied the techniques to organisations large and small covering IT, Finance, Aerospace and Defence and the UK public sector.
Alison will be sharing practical examples of organisations that have successfully used values-based measures and the benefits they have gained along the journey.

Penny Cole, Head of HR, COO Division Old Mutual Wealth
In her previous role as Head of Culture and Learning at Old Mutual Wealth, Penny led various initiatives to grow the focus on values as an underpin to the way the business has reinvented itself over the past years. Now as Head of HR for the COO Division, she is leading a change programme involving significant outsourcing of investment platform administration functions.
Penny will share her experience of using values to guide change and how this can drive much higher levels of employee engagement.
Date- 19 October
Time -5.30-8.30
Venue – Peakon Hub, 25 Charterhouse Square, London, EC1M 6AE
This is a free event hosted by the UK Values Alliance, Peakon  and the Employee Engagement Alliance.
Register here