Listen to Clare Baker talk to WomenUP radio about values and World Values Day.  Clare is a leadership coach and trainer who is a fervent supporter of the UK Values Alliance in helping people, organisations and communities live their values and founding member and coach for Know You More.
She discusses:
Values, what they are and how they impact us –  Why do they matter? What difference does it make to us personally and professionally to be true to our values
How do we know what our values are – Ways we can discover and live by our values
Values for Women in Leadership – Such as the need to support each other, balance, define success on own terms, diversity etc
World Values Day – Why does it take place? What are its objectives? How we can get involved in world values day, personally, in our community or as a business
Listen to Clare's advice on living our lives by our values and how much better we can feel and perform by doing so – as well as how much we can help those around us by doing so!
Download podcast here: World Values Day – How (and why) We Can Bring Our Values into Life, Business and the Community
Please give us your feedback on this topic and any suggestions on others you would like to hear – you can find us on facebook @WomenUP.Radio and twitter @WomenUP_Radio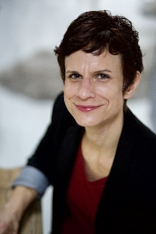 Clare Baker is a leadership coach and trainer with experience of helping people create lasting impact for their business, community and society. She believes that when leaders live positive values it's not just the business that benefits but society as a whole. Clare loves hiking in the world's wild places. Her adventures strengthen her courage and resilience. She brings her experiences to bear in helping others build their own foundations for exceptional leadership. Alongside working with leaders 1:1, Clare supports the UK Values Alliance in putting values at the heart of UK society. She is also a founding member of Know You More. This social enterprise delivers coaching at scale across an organisation, then reinvests its profits into youth development causes.
Clare's Social Media + Links: 
Twitter: @ClareJaneBaker
https://www.linkedin.com/in/clarejanebaker/
https://www.true-leadership.co.uk