Values are the things that are important to us.
Values are what make us who we are. They are the compass guiding everything we do – our choices and our actions. When we forget that compass, we take the wrong turn. It's the same for our families, for our communities, for the world.

Bringing communities together.  Our values show us the way.

World Values Day is 17 October 2019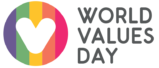 World Values Day is an opportunity to think about our most deeply held values and to act on them. Staying true to our values and acting on them has never been more important. 
Values are the things that are important to us, the foundation of our lives. They are deeply held principles that guide our choices and behaviours and influence our emotions. Values are the core of who we are. They are our motivators, our drivers, the passion in our hearts and the reason why we do the things we do.  What will you do this World Values Day?
It's easy! Whether we are individuals, families, groups, schools or other organisations, we can all put a key value into action in our community. Whatever you do, however big or small, can make a difference in your own community and so help change the world! Just take these simple steps:
How other people are getting involved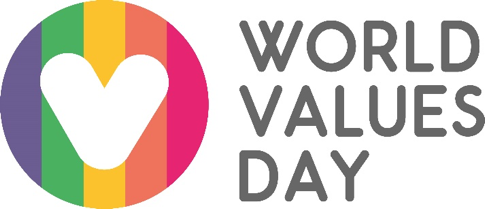 Join our World Values Day Planning Workshop on 9th July -17.00 – 1800 BST (GMT +1) Last year's amazing World Values Day seems ... Read More
Contact
Enter your contact details below to join our mailing list and receive ideas for how to live your values everyday, also do let us know how you would like to get involved, or tell us about your event or activity:
Donate Here
World Values Day is co-ordinated by volunteers passionate about putting values at the heart of society, we really need your donations to enable us to raise awareness through the creation of animations, videos and marketing campaigns, so please give generously to allow us to continue this valuable work. Your support is very much appreciated. Thank you.

We have compiled a wide selection of interesting videos, values guides, white papers and other tools and resources to help your values journey. Please explore here to discover more.
The 16 Guidelines for a Happy Life App is produced by The Foundation for Developing Compassion and Wisdom and is for anyone seeking new Read More

Pour les parents qui souhaitent aborder en famille ce thème des valeurs partagées. Le Barrett Values Centre propose un exercice pour ... Read More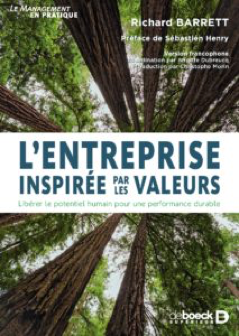 Fruit d'une aventure collective, « L'entreprise inspirée par les valeurs » est la traduction francophone et enrichie du livre de ... Read More

Personal values assessment and coaching program based on the Theory of Basic Human Values and the Schwartz Value Survey. Discover Your ... Read More
Be part of the live Values Word Cloud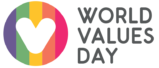 Once you have chosen your most important value, type it into the field below and see it added to the live Values Word Cloud.

Values social feed: how you are bringing your values to life