World Values Day on 21st October is an annual campaign to increase the awareness and practice of values around the world.
This year's core theme is about reconnecting.
We're asking individuals and organisations of all kinds to Reconnect with their Values and share their gratitude with others on the day. Or, if that's not for you, there's plenty more you can do. What will you do to explore your values this World Values Day?

Reconnect with your Values this World Values Day
This World Values Day, find a few minutes to reconnect with your values and share your gratitude with others around you. It could be anything from thanking a family member for the good things they do in the world, or recognising your favourite charity for acting on their values through their work. Whatever it is, we want to hear about the wonderful messages of gratitude you share.
Give it a try, it will make you smile and hopefully those around you too!
Other Ways To Get Involved
Contact
Enter your contact details below to join our mailing list and receive ideas for how to live your values everyday, also do let us know how you would like to get involved, or tell us about your event or activity:
Donate Here
World Values Day is co-ordinated by volunteers passionate about putting values at the heart of society, we really need your donations to enable us to raise awareness through the creation of animations, videos and marketing campaigns, so please give generously to allow us to continue this valuable work. Your support is very much appreciated. Thank you.
We will recognise your kind donation by sending you a link to download our new "World Values Day 2021 Official Supporter" badge which can be used on your emails, posts and other communications.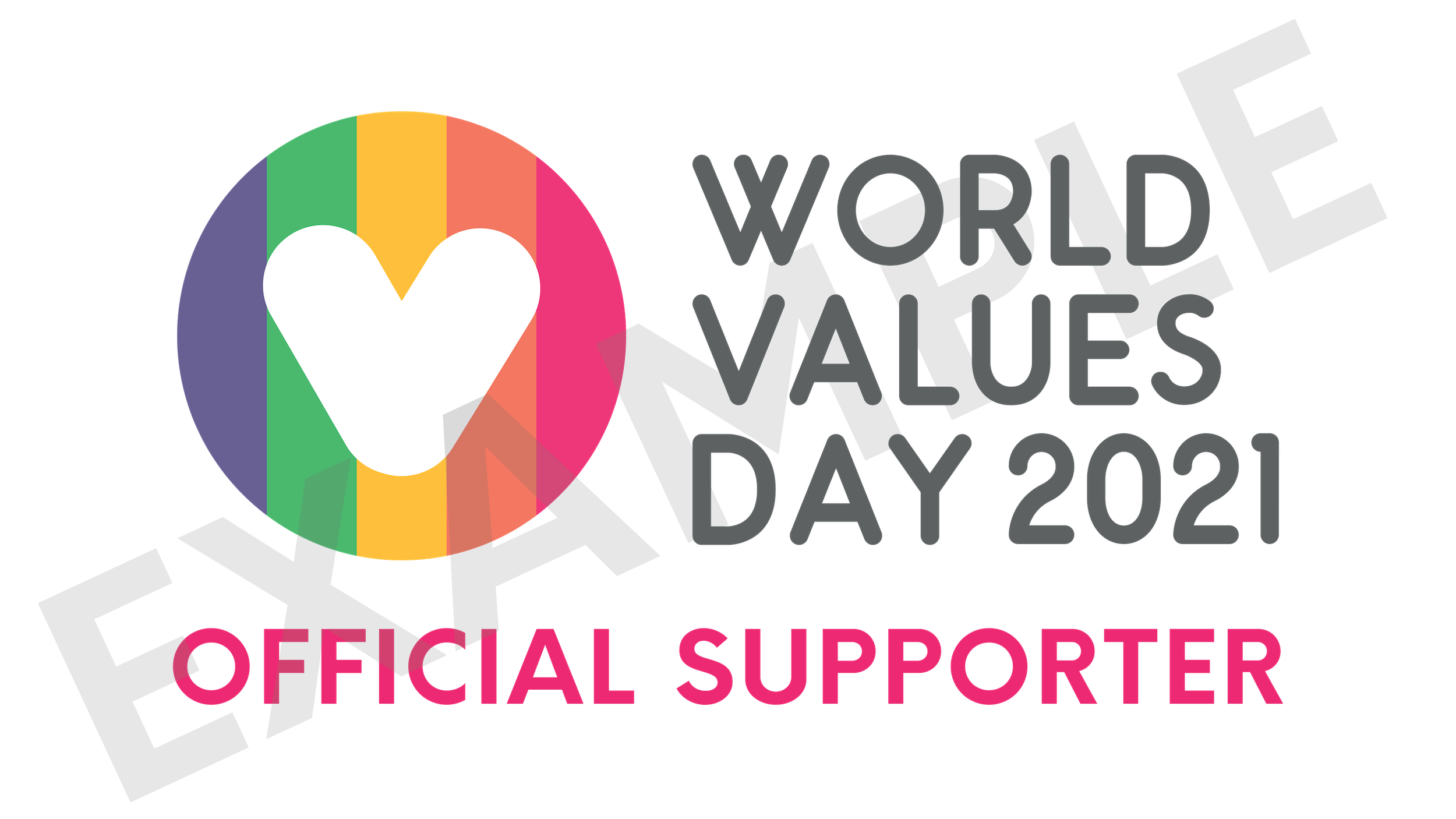 Sign up to our newsletter