World Values Day on 17th October is an annual campaign to increase the awareness and practice of values around the world. This year's core theme is about the connection between values and wellbeing.
We're asking individuals and organisations of all kinds to Take a Values Break. Or, if that's not for you, there's plenty more you can do.  What will you do to enhance your wellbeing this World Values Day?

Take a 'Values Break' on World Values Day
This World Values Day, find a few minutes to do something important by taking a 'Values Break'.  Take some time to think about your values and decide on one value that you could live more effectively in your daily life, to support your wellbeing.
Give it a try, it will make you smile and hopefully those around you too!
Other Ways To Get Involved
Download the latest World Values Day 2019 Press Release
Remind me on #WorldValuesDay
Receive an email reminder on the day of World Values 2019 (17th October)
Use our gifs and images to share your values
1. (Desktop) Right click on your chosen gif/image and select "save image as". (Mobile) Touch your chosen gif/image and select download.
2. Open your desired social media platform and use the add image function.
3. Share the Tweet/Post including #WorldValuesDay
4. Share again on World Values Day 17 October 2019.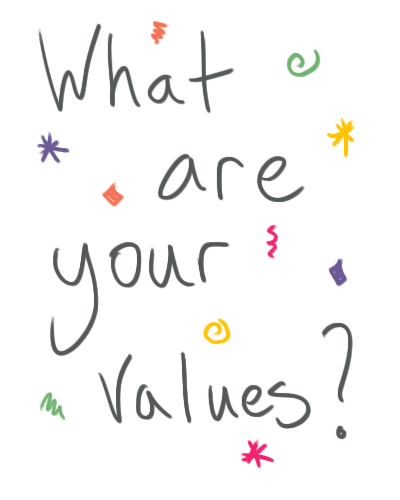 Campaign gif ready to be downloaded and shared

Campaign Logo gif ready to be downloaded and shared

Email Signature gif ready to be downloaded and added to an email signature
Instagram gif ready to be downloaded and shared
Show your support with our Facebook Profile Frames
1. Make sure you are logged into Facebook.
2. After clicking this link search for World Values Day.
3. Click on the World Values Day 2019 frame.
4. Before saving change the setting that says "1 week" to "Custom" and set the date to 18th October, your support of #WorldValuesDay 2019 will run up until and throughout the day (17th October).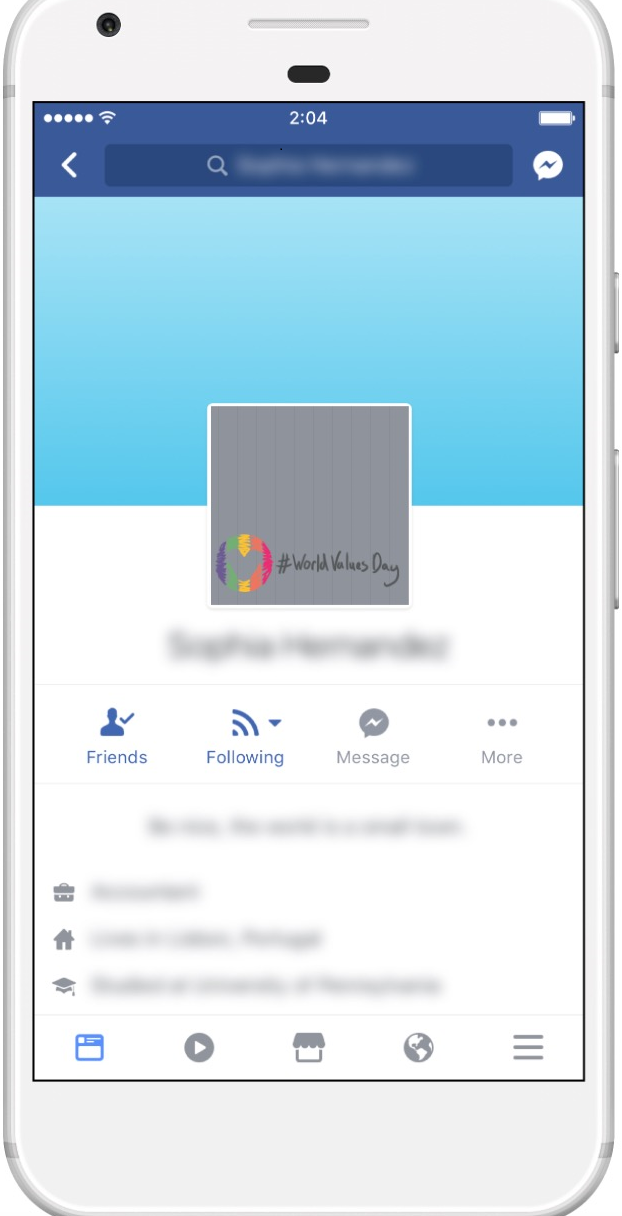 Tweets/Posts ready to share
#WorldValuesDay 2019 is an opportunity to think about our most deeply held values and to act on them. Staying true to our values and acting on them has never been more important.
This year's #WorldValuesDay theme is about putting our values into action to make a difference to our wellbeing and the wellbeing of others.
Values are the core of who we are. They are our motivators, our drivers, the passion in our hearts and the reason why we do the things we do. #WorldValuesDay
Contact
Enter your contact details below to join our mailing list and receive ideas for how to live your values everyday, also do let us know how you would like to get involved, or tell us about your event or activity:
Donate Here
World Values Day is co-ordinated by volunteers passionate about putting values at the heart of society, we really need your donations to enable us to raise awareness through the creation of animations, videos and marketing campaigns, so please give generously to allow us to continue this valuable work. Your support is very much appreciated. Thank you.