When organisations and groups look after the values and wellbeing of their people, they perform better and have higher levels of engagement and satisfaction.
These days many organisations and groups have a clear statement of values. But the reality for many of these is that great sounding values can get trampled on in everyday life. It happens. There is inevitably a gap that grows between how we could live those values and how we actually behave and this gap can often have a significant impact on our wellbeing and performance of the group or organisation, its members and its stakeholders.
The theme for this year's World Values Day on 21st October 2021 is all about reconnecting with our values in order to do a better job of putting them into action, addressing this perennial problem of the "values gap".
The UK Values Alliance, in collaboration with the Forward Institute, the RSA (the Royal Society of Arts) and PwC, devised a simple one-hour long process, the Values Challenge, which organisations can carry out themselves to begin to close that values gap and put their values into action.
Organisations please click here for more information.
Community Groups please click here for more information.
Schools please click here for more information.
Schools can also participate in the Values Challenge, either by involving the school staff, or by involving the school students, or by involving both – the whole school.
Your organisation, group or school doesn't have official values?
For information on how you can identify your core values please download the Values Guide for Organisations , the Values Guide for Community Groups, or the Values Guide for Schools. 
For individuals who want to find out how to choose their most important values there is also a Values Guide for Individuals.
PwC takes the Values Challenge for World Values Day 2018
Contact
Enter your contact details below to join our mailing list and receive ideas for how to live your values everyday, also do let us know how you would like to get involved, or tell us about your event or activity:
Donate Here
World Values Day is co-ordinated by volunteers passionate about putting values at the heart of society, we really need your donations to enable us to raise awareness through the creation of animations, videos and marketing campaigns, so please give generously to allow us to continue this valuable work. Your support is very much appreciated. Thank you.
We will recognise your kind donation by sending you a link to download our new "World Values Day 2021 Official Supporter" badge which can be used on your emails, posts and other communications.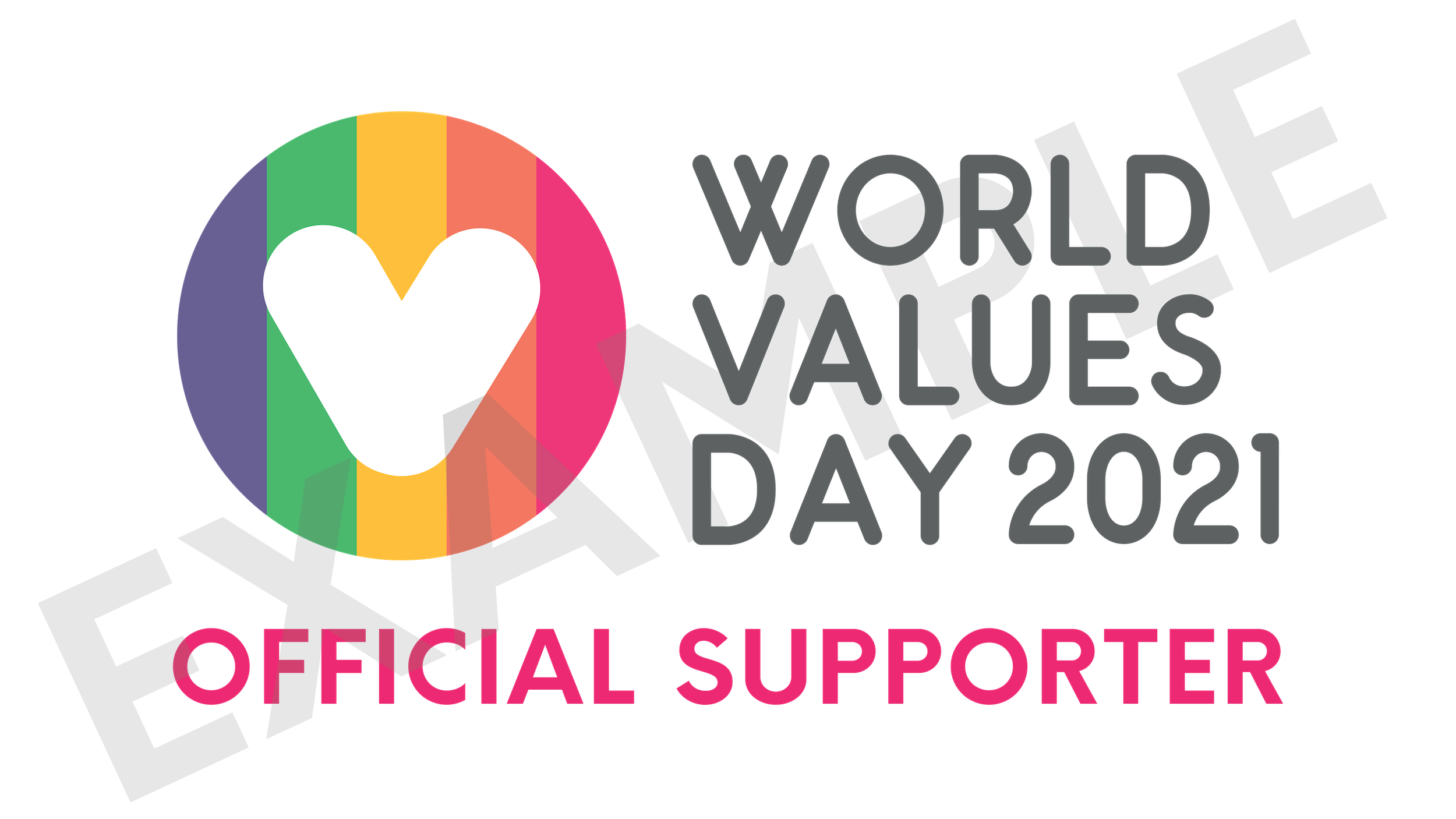 Sign up to our newsletter