Values Challenge for Schools Resources

Thank you for registering to take the Values Challenge in your School.
The following two documents are all that you need to run your session.
Firstly, download the Values-Challenge-for-Schools-Facilitator-Manual-final update 2021 This provides all the guidance you will need to prepare for, run and follow up your Values Challenge one-hour session.
Secondly, download the Values Challenge for Schools Slides final update August 2021 which will take your group step by step through the Values Challenge one-hour session.
Feel free to do your own thing – we'd love to hear about it! Our hope is that the materials here give you some inspiration to design and run the Values Challenge in a way which works best for you.
If you need any assistance, please do contact us at info@worldvaluesday.com
Contact
Enter your contact details below to join our mailing list and receive ideas for how to live your values everyday, also do let us know how you would like to get involved, or tell us about your event or activity:
Donate Here
World Values Day is co-ordinated by volunteers passionate about putting values at the heart of society, we really need your donations to enable us to raise awareness through the creation of animations, videos and marketing campaigns, so please give generously to allow us to continue this valuable work. Your support is very much appreciated. Thank you.
We will recognise your kind donation by sending you a link to download our new "World Values Day 2021 Official Supporter" badge which can be used on your emails, posts and other communications.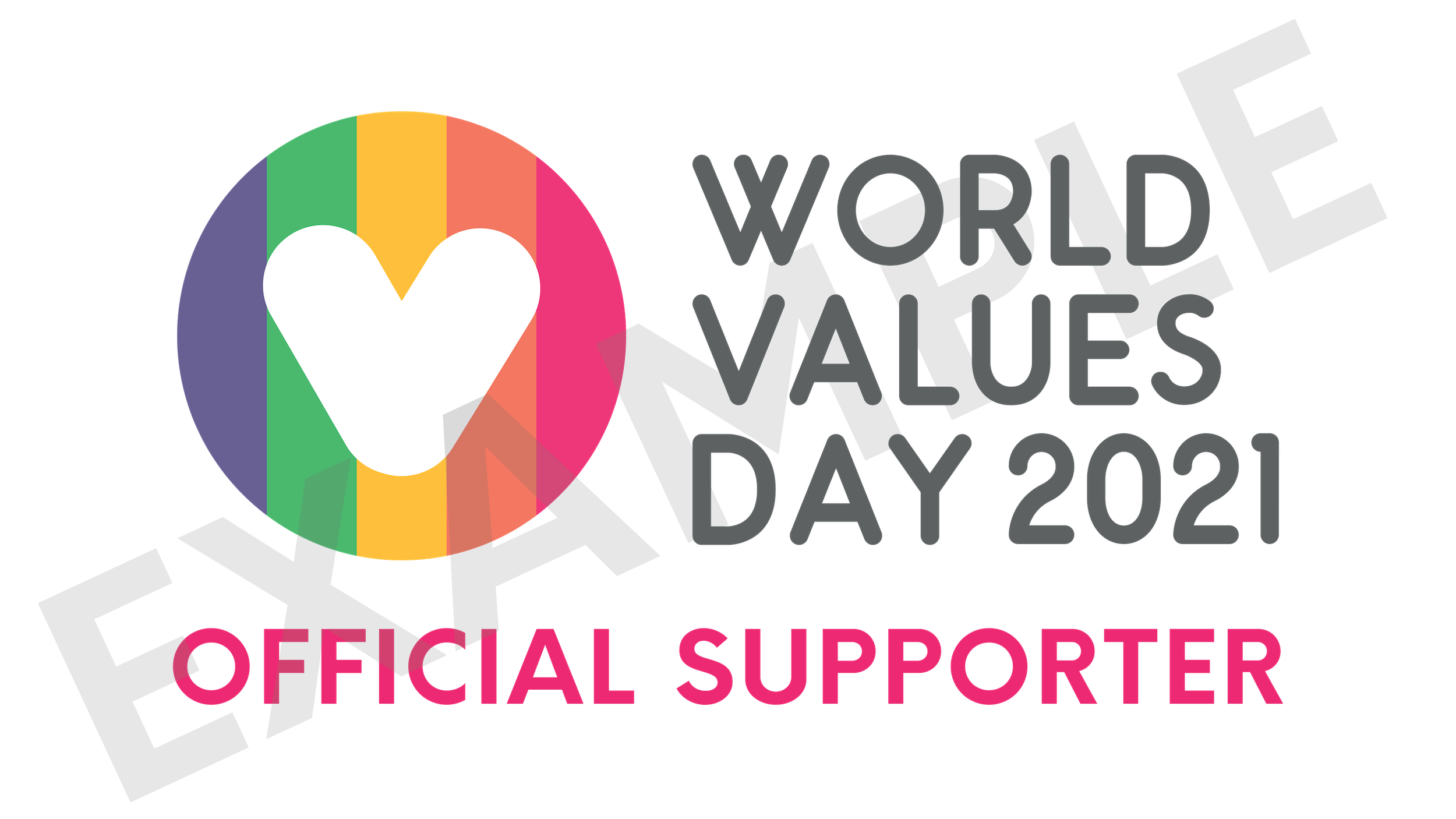 Sign up to our newsletter