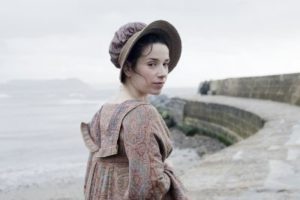 Jane Austen created many fabulous female characters. Whether your taste warms to the prejudice of Elizabeth Bennett or the meddling of Emma, I guarantee you will find at least one central protagonist amongst the 6 novels by this cutting-edge writer of fiction in the early 1800's, who resonates with the experience of 21st century life.
Take Anne Elliott for example. In Chapter Six of Persuasion Anne finds herself in an unenviable position. As a level headed young woman others seek her support in ways that give the book its title. Essentially what has happened is this: her sister Mary believes herself to be quite poorly and feels her husband doesn't; her brother-in-law Charles wishes his wife would "not to be fancying herself so ill";  the sisters of Charles feel Mary is "always putting herself forward to take place of mamma"; while mamma aka Mrs Musgrove fears her daughter-in-law spoils the children making them unruly so much so that control can only be exercised by "more cake than is good for them"; as for what everybody thinks of the behaviour of everybody else's servants – let's just not go there!
Everyone wants Anne to subtly intercede and put the world to rights: their idea of what is right. What can Anne do?
"She could do little more than listen patiently, soften every grievance, and excuse each to the other; give them all hints of the forbearance necessary between such near neighbours, and make those hints broadest which were meant for her sister's benefit."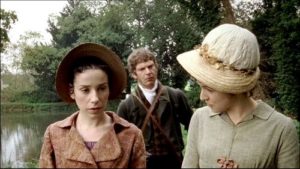 So Anne is in the midst of people discontented with their lot and seeking to persuade her to act for them – not dissimilar to what appears to go on for the teenager in my house everyday through Facebook/Snapchat/Instagram. The bigger story which reveals itself gently in the background however, is that the combination effect of Endurance/Patience and Social Equilibrium previously prompted Anne to give up the love of her life as others considered him to be below her.
It is also true of us today that sometimes we do things with the best of intentions that honour certain values but that long term limit our happiness. So, in the run up to World Values Day, do think twice about which value you want to make the most of and choose something that takes you forward and lifts you up rather than the opposite.
What of Anne in the end? I am delighted to say that that the story brings the thwarted lovers back into the company of one another 8 years later and, following receipt of a heartfelt letter from Captain Wentworth, Anne finally values her own happiness more highly than the disapproval she anticipates from others. In the final analysis those who truly care for Anne are delighted for her.  For me, this calls to mind another quote from literature but of a different genre to classic Austen:
"Be who you are and say what you feel, because those who mind don't matter and those who matter don't mind" Dr Seuss
So this World Values Day harness your values be the best 'you' you can be and who knows where you may go from there.
About The Author
Jackie Le Fevre's company, Magma Effect, has as its purpose to 'create insight for meaning and motivation'. She works with clients on values based organisational development and licences others to use the AVI online questionnaire.
Further Resources