Did you join the fun at the Dough Disco last year? The amazingly energetic Shonette Bason of Spread the Happiness is back again this year with a special World Values Day Dough Disco video to get us jumping in our seats. How about the Global Poetry Showcase? It's also back this year, along with the Good Values Club Football Game, free lesson kits from The Big Think, the Superkids resource, and the ever-popular ValuesJam.
Hundreds of schools around the world already take part in World Values Day, but we want to encourage many more to join in this annual exploration and celebration of values. The theme of World Values Day on 19th October this year is Values Bring Us Together, which is a good theme for all kinds of schools.
Our children deserve to feel safe in a globally conscious world, they deserve to know that their presence is celebrated and that their ideas will help us shape the future. World Values Day is a way of bringing them together with each other, with their communities and with the wider world in a safe environment.
We now have a range of 15 different resources in our updated Schools Pack which will help your school do that. There are resources for all age groups, all kinds of schools, and all countries and cultures. They include the Vintage Playground Olympics, Reading Across the Generations, the Showcase of Learning and other favourites from last year, all of them tried and tested, easy to use and ready to go.
We have exciting new activities to offer too. There is a Values Bring Us Together downloadable card game specially designed for us by our super-creative gamester Dipak Fakey of Good Values Club, a free downloadable Climate Change and Values Book from our friends at Living Values, and a new Art of Values Showcase for aspiring artists and creatives who will see their work shown in a remarkable digital gallery.
And finally, there is an opportunity to make your students' voices heard by the world's leaders. Each year, World Values Day works with the G20 engagement team, Values 20, to make sure that values-driven people from around the world have an opportunity to make their thoughts and ideas heard by the world's most influential global leaders. We are looking for schools or youth groups that are interested in helping to provide some video footage showing children and young people's concerns over the big global issues of today, and giving their advice to our world leaders.
All of the activities and ideas have been created with busy schools in mind. They are ready to go and have been piloted in schools with feedback given. With each activity there is a suggested age group for whom we deem the activity most suitable. However, you know the young people you work with best, and we welcome a dialogue with you on how you plan to adapt these to meet your needs.
See the full list of activities and resources here. 
#WorldValuesDay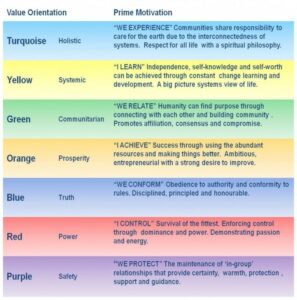 In 'The Hero with a Thousand Faces' (1949) Joseph Campbell stated "every failure to cope with a life situation must be laid, in the end,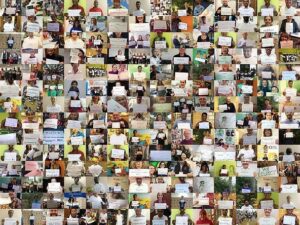 It's almost time for World Values Day again. This annual campaign has grown massively since the first one was launched in 2016 supported by a few hundred individuals and organisations around the world who were united in their passion for values.